What's up ANA?
Here you will find all the latest news. You can find our German press releases here.

Cancellation of certain flights from Europe and schedule changes due to the situation in Russia and Ukraine
(last update: 20 April 2022)
We regret to inform you that some of our flights are cancelled and our service between Europe and Japan is temporarily reduced. Regarding the flights operated, we are flying around Russian airspace and taking a different route than usual. Therefore, the flight time may be longer and the departure and arrival times may change.
We sincerely apologise for any inconvenience and thank you for your kind understanding.
You will find our current flight schedule until 10 May 2022, as well as the subsequent flight schedule – as soon as it is fixed – on the following page:

Welcome to the Fast Track!
(last update: 20 April 2022)
Passengers arriving at Narita(NRT), Haneda(HND), Chubu(NGO), Kansai(KIX) or Fukuoka(FUK) airports can now take advantage of a new Fast Track process!
Visitors to Japan simply need to download the MySOS app and then upload all the required documents such as passport number, vaccination certificate and COVID-19 test certificates. Once the documents are checked and approved, users can use Fast Track upon arrival.
You can find the link to register and learn more about the quarantine procedure at the Japanese airports mentioned here: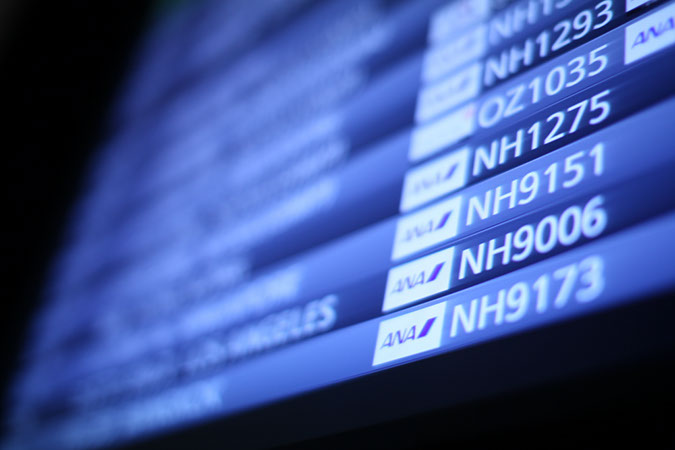 ANA flights between Europe and Japan in the current situation in Russia and Ukraine
(last  update: 20 April 2022)
Certain ANA flights have been cancelled in light of the situation in Russia and Ukraine. In addition, ANA flights operating to/from Europe are using an alternative route and will not fly over Russian or Ukrainian airspace until further notice. This will result in longer flight times and there will be corresponding changes to departure and arrival times.
In order to operate the Central Asian route, we have to obtain permission from the relevant country authorities for each flight. Although ANA flights from Brussels are currently operated, other European flights unfortunately have to be cancelled. For operational reasons, our flights NH203 and NH223 from Tokyo Haneda to Frankfurt are currently operating under flight numbers NH1901/NH1903 and NH1923/NH1925 respectively, as the flight has to make a technical stop in Vienna. As our system does not support multi-leg flights, the flight number changes between the two flight segments HND-VIE and VIE-FRA. Even if the destination is Vienna, it is not possible to make a stopover there or to disembark or board. Passengers will remain in the cabin throughout the layover until the onward flight.
ANA will post any further flight status updates on the following website:
Please check the flight status of international ANA flights here. A list of our flights,
to and from Europe due to this situation can be found here:
If you wish to change or refund a ticket with flights to/from Russia or Ukraine departing on or before 30 April 2022, issued up to and including 24 February 2022, please contact the ANA International Reservation and Customer Service Center. ANA will accept changes or refunds for your ticket, without any fees. Please note, however, that customers who purchased their tickets through a travel agency or airline other than ANA should contact the respective travel agency or airline.
We sincerely apologise for any inconvenience this may cause for our customers and thank you for your understanding.

Measures to prevent the spread of the Coronavirus (COVID-19) and special handling of tickets
(last update: 20 April 2022)
ANA has taken a number of precautionary measures in response to the outbreak of the novel coronavirus (COVID-19) to ensure a safe environment for our customers and staff. However, special treatment for tickets departing after 28 February has been suspended until further notice due to the stabilisation of the situation and the relaxation of Japan's entry requirements. Nevertheless, we are still able to flexibly accommodate customers who are denied entry due to a failed visa application or passengers with a positive test result.
Other measures include the abolition of change fees for rescheduling flight dates in many current fares to encourage customers to book flights with confidence and more flexibility.
When making new bookings, we generally ask you to take note of current developments, as well as the travel and security advice issued by the German Foreign Office. If in doubt, please contact our AgentHelpdesk by telephone and refrain from sending your enquiries by e-mail, as we are currently unable to guarantee prompt processing by e-mail. We ask for your understanding. Thank you very much!
You can find the latest information and further measures from ANA
or follow the corresponding link on the start page of our homepage.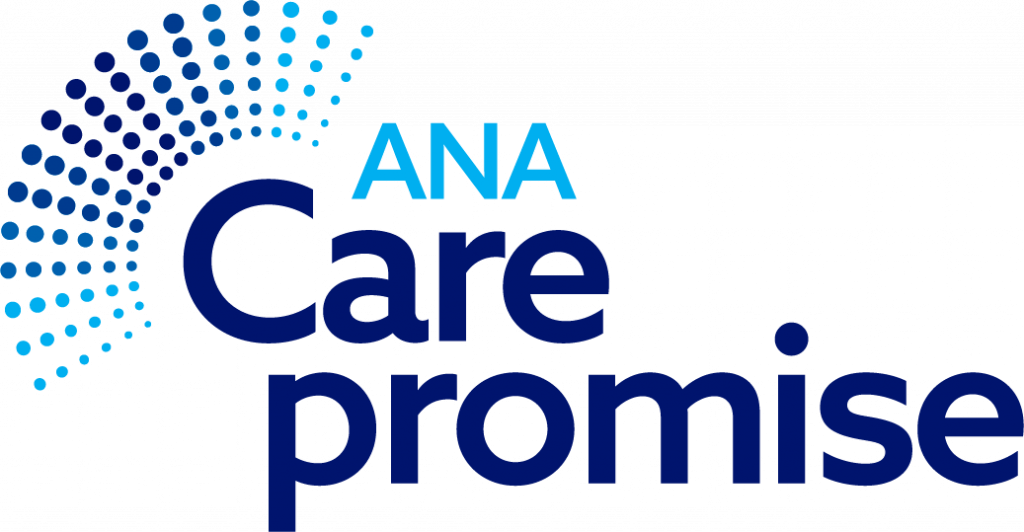 ANA Care Promise: ANAs standard for air travel receives 5-star Covid19 safety rating from Skytrax
Various aspects of daily life are affected by new codes of conduct. At ANA, we aim to ensure the comfort and safety of all our valued passengers and staff by providing a clean and hygienic environment for our customers in airports, lounges and on board aircraft. We promise our customers a comfortable and enjoyable experience with a focus on safety and comfort.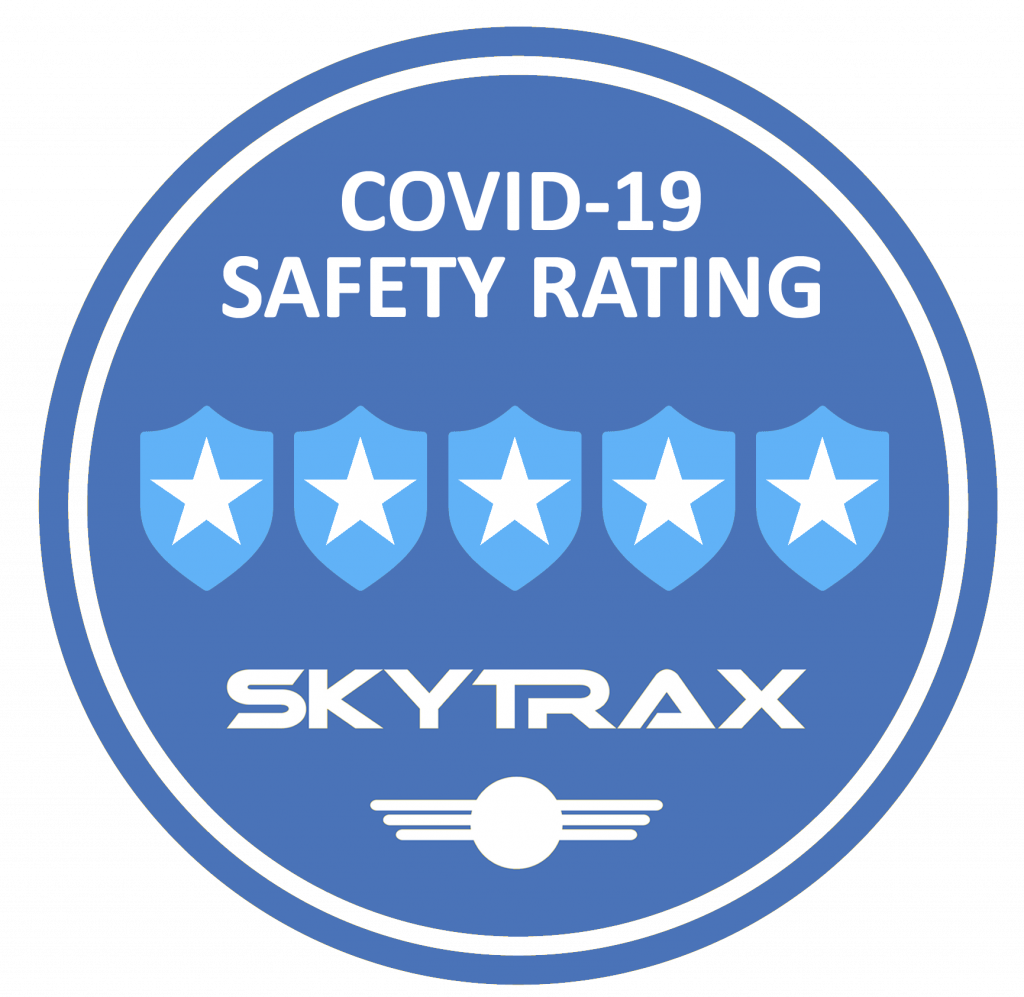 ANA was the first airline in Asia to receive a 5-star Covid-19 rating from Skytrax. The prestigious award confirms the quality of the "ANA Care Promise". ANA continues to continuously ensure the comfort and health of all passengers and all staff.
The 5-star Covid-19 safety rating assesses over 190 protocols and confirms that "ANA Care Promise" and related initiatives are effective against the spread of Covid-19 and other diseases. Skytrax noted that ANA has implemented superior airport handling standards using a range of advanced contactless technologies. In addition, ANA received praise for innovative approaches to customer handling and the implementation of strict social distancing protocols for check-in, boarding and arrivals.
Despite this very prestigious recognition, ANA will continue to continuously improve its efforts to gain and maintain the trust of all who choose to travel with the airline.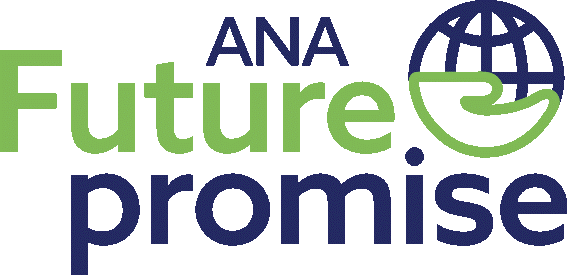 ANA pursues ambitious sustainability goals under ANA Future Promise 
ANA has committed to zero bottom-line CO2 emissions from its flight operations by 2050 as part of its latest environmental, social and governance (ESG) goals. This updates the company's target set in July 2020 to reduce CO2 emissions by 50 per cent by 2050 compared to 2005 levels. ANA thus joins leading other companies around the world committed to sustainable growth and taking proactive steps towards net zero CO2 emissions as part of a comprehensive social initiative.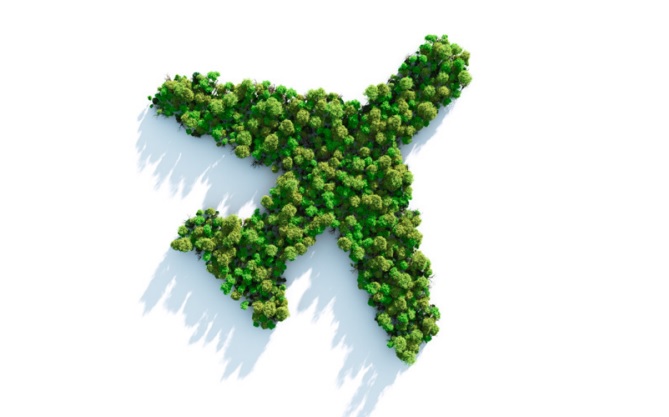 In addition, after plastic-free cutlery and straws, ANA is now introducing menu trays made from biodegradable materials. They are made of bagasse, a waste fibre from the sugar cane pressing process. With this initiative, the company will significantly further reduce its carbon footprint. The idea is part of a long series of individual sustainability initiatives by ANA. They all aim to achieve the ambitious sustainability goals by 2050.
The new meal trays will be introduced for Economy Class meals on international flights from August 2021. By replacing the plastic meal trays alone, the airline will reduce the amount of single-use plastics by about 30 per cent. This amount was equivalent to about 317 tonnes in the 2019 financial year.
Offset your flight emissions with ANA now at: