What's up ANA?
Here you will find all the latest news. You can find our German press releases here.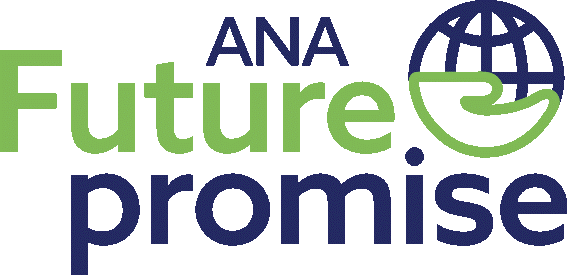 New Partnership for Innovative Decarbonisation
(last update: 13.9.2023)
ANA has become the first airline in the world to sign a contract with 1Point5 to purchase carbon capture credits through direct air capture.
Based in Houston, Texas, 1Point5 works on carbon utilisation and sequestration projects. The company is currently building a direct air capture facility in Texas called Stratos, which is expected to be operational by mid-2025. This will be able to capture and remove large amounts of carbon dioxide directly from the atmosphere. The technology is a practical solution for emissions from hard-to-decarbonise activities such as aviation and transportation.
Starting in 2025, 1Point5 will sell ANA 10,000 tonnes of carbon dioxide removal credits for three years. The carbon dioxide captured for ANA will be stored in salt deposits that are not used for oil or gas production.
As part of its Future Promise, ANA has set itself the goal of achieving carbon neutrality by 2050. In addition to reducing emissions through operational and infrastructure improvements and sustainable aviation fuel, ANA's climate strategy now includes the use of negative emission technologies.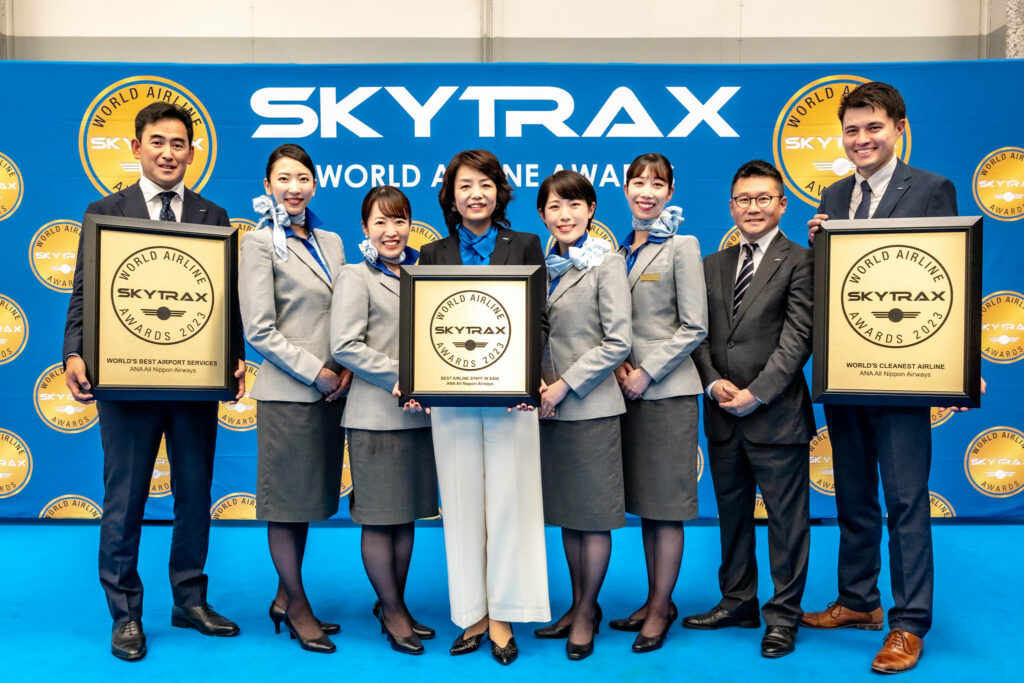 ANA Ranked Top by Skytrax Again
(last update: 22.6.2023)
ANA was rewarded with multiple best ranking awards in this year's Skytrax awards.
After being rated with five Skytrax stars for the tenth year in sequence, ANA won third place as "Airline of the Year". In addition, we were able to reach first place in three individual categories. In 2023, we are "World's Cleanest Airline" for the fifth time and are offering "World's Best Airport Services" for the tenth time. Our customer service was awarded "Best Airline Staff in Asia" for the eight time.
We are exceptionally happy about our ranking in the Skytrax Awards. Motivated by our motto "friendly skies for all" we strive for our services to be inclusive and accessible for all our customers. We will keep improving offer excellent service und thus a better flight experience.

Missed Connections
(last update: 13.6.2023)
Customer experience is a matter dear to our heart. Unfortunately, we have recently had many bookings, especially on our Frankfurt flights, that were affected by flight schedule changes that were not adjusted. Regrettably, the travellers were not informed by their booking office and it happened time and again that they missed their connecting flights or arrived at the airport at the wrong time. This is very inconvenient for our customers and naturally has a negative impact on their satisfaction.
We are aware that flight schedule changes also cause a lot of work for you. However, as we continue to fly around Russian airspace due to the situation, we have to take a much longer route and therefore cannot avoid making adjustments to the flight schedule.
For flights in summer, the major flight schedule change by ANA took place on 14 February, for flights in winter on 6 June. Please also note that these schedule changes also affect the codeshare flights we operate with flight numbers of our joint venture partners.
In order for us to succeed in meeting our high service standards, we would therefore like to ask you to inform affected customers in good time about flight schedule changes, as well as to check any transfer times to MCT and offer customers alternatives if necessary. If you are unsure, you can always contact our Agent Helpdesk with any questions.

ANA to operate international flights out of Terminal 2
(last update: 13.6.2023)
ANA international flights will resume operations from Haneda Airport Terminal 2. Starting from 19 July 2023, London Heathrow flights will depart from Haneda Airport Terminal 2. In addition to using one of the largest international departure lounges in Japan, it will enable customers to quickly connect from ANA domestic flights arriving at the same Terminal 2.
Alongside HND – LHR (NH211) flights, 4 other flights to HKG (NH859), SHA (NH969) and TSA (NH851/NH853) will also depart from Terminal 2 from 19 July 2023 to 28 October 2023.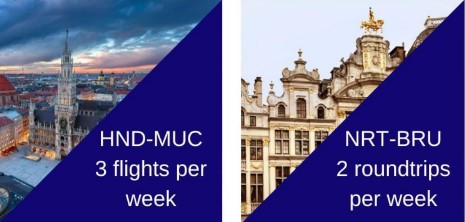 ANA back in Munich and Brussels
(last update: 10.5.2023)
Update: Starting in June, a forth weekly flight will operate on the HND – MUC – HND route. Departure in Haneda is on Tuesday and in Munich on Wednesday. Please be aware the flight times differ from the other weekdays, the flight will depart earlier from Munich at 10:35.
With the beginning of the summer flight schedule on 26th March 2023 ANA picks up its direct connection Haneda-Munich. The route will be initially served three times per week.
The NH217 departs Haneda at 22:45 on Thursday, Friday and Sunday and arrives in Munich on the following day at 6:50. The NH218 departs Munich at 11:15 on Monday, Friday and Saturday and arrives in Haneda the following day at 6:55.
ANA will also fly again from Brussels. The NH231 departs Narita at 10:50 on Wednesday and Saturday and arrives in Brussels at 18:30. The NH232 departs Brussels at 21:10 on Wednesday and Saturday and arrives in Narita the following day at 17:45.
As fluctuations in demand are expected, regular updates of the flight schedule are intended.

Important information about entering SSR CTCM/CTCE/CTCR information into the PNR
(last update: 16.12.2022)
Recently, there have been cases where customers' contact information was not entered into the Passenger Name Record (PNR) and customers could not be informed in the event of flight irregularities, causing problems and inconvenience for customers.
A note has been added to Section 7 of the Distribution Policy regarding the handling of customer contact information. The ANA Policy will be adjusted accordingly to avoid potential legal proceedings.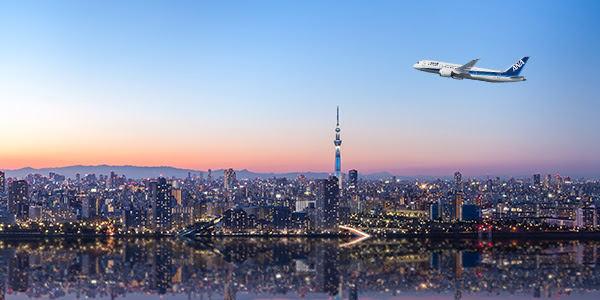 Japan launches new" Visit Japan WEB" website!
(last update: 31.10.2022)
As of 01. November, Japan is introducing a new website for entry into Japan, which must be used by all passengers entering the country as of 14 November.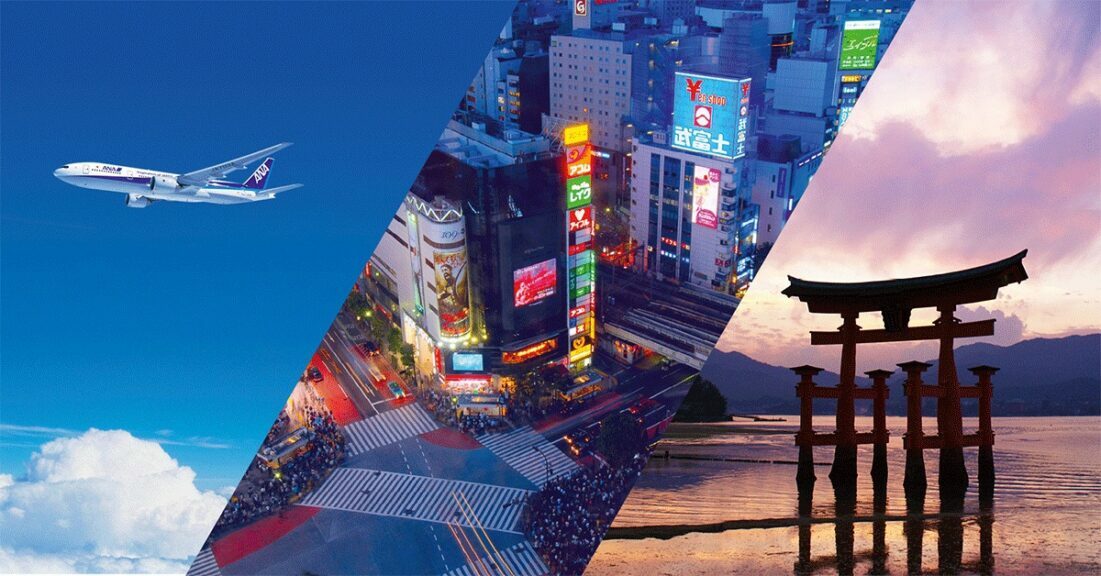 Japan will lifted entry restrictions on 11 October 2022 after more than two years of Covid related restrictions
(last update: 28 September 2022)
Since 11 October 2022, Japan is once again easy to travel to: travellers from Germany and Austria will then be able to visit the Land of Smiles again for tourism purposes without having to book the trip through a tour operator or as part of a guided tour.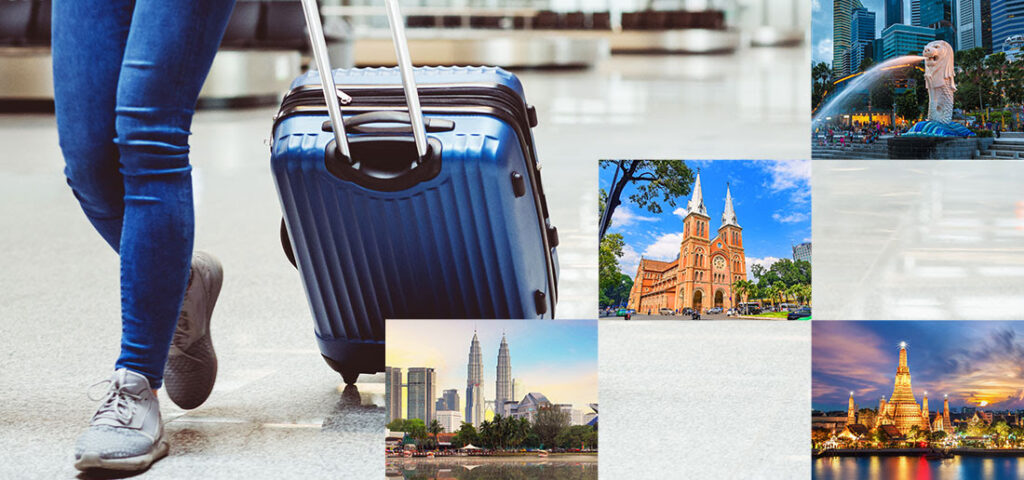 Adjustment of the fare structure as of 2 August 2022
(last update: 2 August 2022)
In order to take the changing travel behavior into account and to offer each passenger the appropriate flexibility for individual needs, the structure of our fares for travel between Europe and Japan will be adjusted from 2 August.
This may result in changes to the conditions for booking combinability, rebooking and refund options, minimum and maximum stay, advance purchase, etc. We kindly ask you to check the conditions of the fares you have requested. We kindly ask you to check the conditions of the called fares thoroughly. Should you have any questions or problems, please do not hesitate to contact our Agent Help Desk: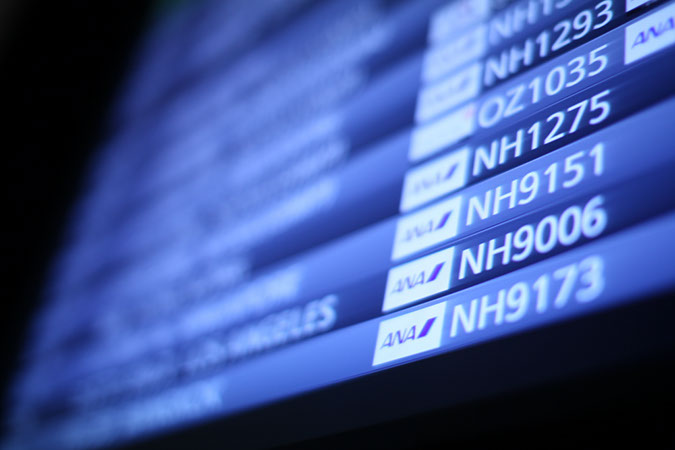 ANA flights between Europe and Japan
(last update: 22 June 2023)
Currently, all operating ANA flights continue to circumfly Russian airspace and take a different route than usual. As a result, flight times have increased and departure and arrival times were changed.
We sincerely apologise for any inconvenience this may cause for our customers and thank you for your understanding.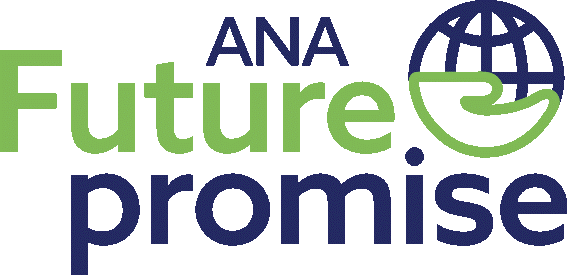 ANA pursues ambitious sustainability goals under ANA Future Promise
ANA has committed to zero bottom-line CO2 emissions from its flight operations by 2050 as part of its latest environmental, social and governance (ESG) goals. This updates the company's target set in July 2020 to reduce CO2 emissions by 50 per cent by 2050 compared to 2005 levels. ANA thus joins leading other companies around the world committed to sustainable growth and taking proactive steps towards net zero CO2 emissions as part of a comprehensive social initiative.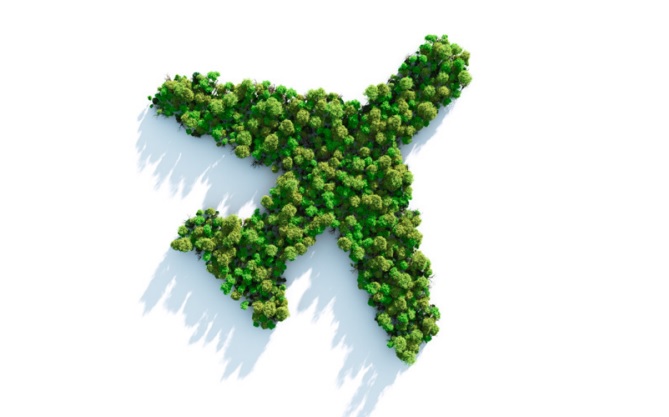 In addition, after plastic-free cutlery and straws, ANA is now introducing menu trays made from biodegradable materials. They are made of bagasse, a waste fibre from the sugar cane pressing process. With this initiative, the company will significantly further reduce its carbon footprint. The idea is part of a long series of individual sustainability initiatives by ANA. They all aim to achieve the ambitious sustainability goals by 2050.
The new meal trays will be introduced for Economy Class meals on international flights from August 2021. By replacing the plastic meal trays alone, the airline will reduce the amount of single-use plastics by about 30 per cent. This amount was equivalent to about 317 tonnes in the 2019 financial year.
Offset your flight emissions with ANA now at: